Hi there inspired coffee addict,
At last a coffee festival is starting to take share in Romania.
Last year took place the first edition of Bucharest Coffee Festival, that finally put Bucharest on the map of big cities that organise this type of festival, and this year the second edition is taking place between 30 March – 2 April – at Hanul Gabroveni, which invites everybody from coffee professionals to amateurs and enthusiasts.
Bucharest Coffee Festival is the first coffee festival held in Romania, and as the organizers are saing, the event wants to grow in scale, which can only be for the best. Hopefully we will see soon something similar in the other big cities from the country.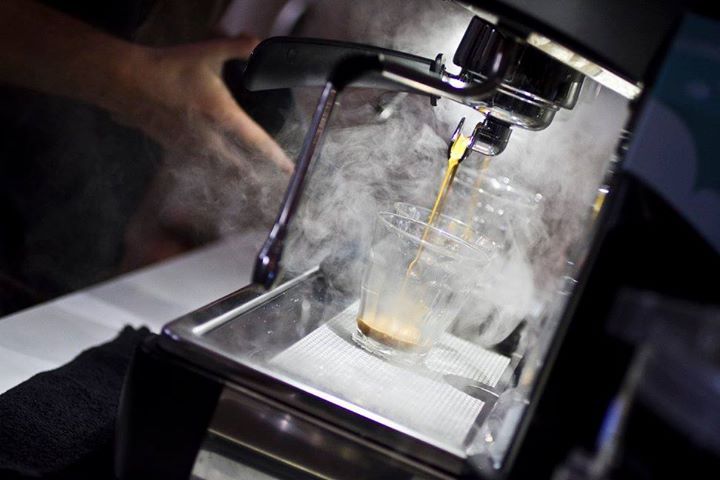 The festival reunites this again this year some of the most important specialty coffee artisans from Romania but also internationally, from specialty coffee roasters, coffee shops, but also coffee equipment producers.
Among others you will be able to find at the festival: Artizan, Claro Cafe, Sloane Coffee, Gaggia, Origo, Z Coffee Bar, the entire layout of the Coffee Expo you can find here – Expo plan.
Also during the festival, the local chapter of SCAE will organize for the professionals the national competitions for: Brewers cup, Latte art, Cigs, Cup tasting and Ibric.
For those passionate and curious among us, we will find at the festival trainings, workshops, new product presentations, latte art demonstrations and specialty coffee tastings.
The entrace in free, and visiting hours is during 10:00 and 20:00, and the full schedule is below.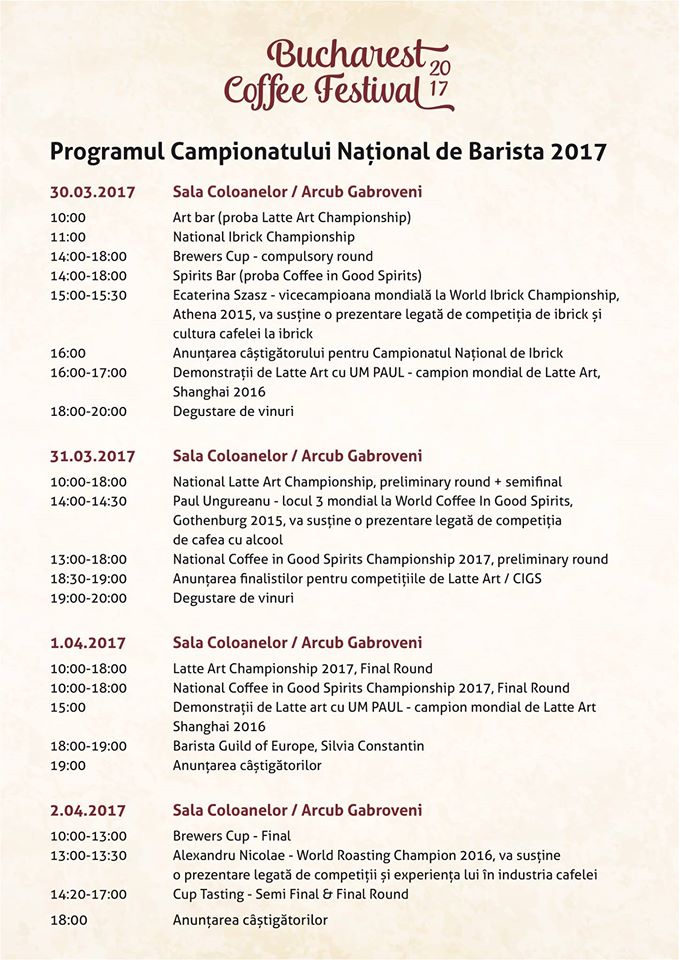 See you there, and have fun 🙂