Hi there inspired coffee addict,
Today we have as a special guest in the coffee talks series, Mugur Tureschi, the tailor behind Croitoria de Cafea from Brașov.
Mugur is very passionate about everything that is hand crafted, you can find him on Facebook for inspiration on cooking recipes, and of course a loooot of coffee pics.
Cafea cu Dichis: Mugur, thanks for accepting your invitation to this interview, I must confess that I really enjoy your artistic posts on Facebook.
Mugur Tureschi: Thank you for the invitation!
Cafea cu Dichis: Tell us a bit about yourself, who are you, what did you do in the past.
Mugur Tureschi: I'm Mugur Tureschi, I was born in Constanta 32 years ago, I spent 6 years from my childhood there, after that I did general school and high school in Brasov.
Cafea cu Dichis: How did your coffee story begin, and what determined you to start drinking coffee?
Mugur Tureschi: The first time I remember I drank coffee, and not the only time, was in kindergarten. My grandmother use to give a small 150 ml bottle, with ibrik coffee, instead of tea like the rest of the kids ☺
Cafea cu Dichis: Well that was true passion means :). When did you start working in coffee, and why did you make this step?
Mugur Tureschi: I started in 2015, when I moved to Brasov, because I wanted to have the coffee that I was used to in cafes and roasteries in Bucharest.
Cafea cu Dichis: Why did you choose specialty coffee?
Mugur Tureschi: I like good taste, whether it's food or drinks, and once you taste freshly roasted and well prepared coffee, you discover an infinite and varied gourmet universe, that is worth exploring, and I find it extremely pleasing to do that.
Cafea cu Dichis: If a coffee enthusiast that wants to prepare specialty coffee at home, were to come to you, but he does not want or does not want to invest in a professional espresso machine, what preparation method would you recommend?
Mugur Tureschi: I think the cleanest method of preparation, which involves only washing the tools and not decalcifying and washing with special detergents, is the filter. Manual (V60, Kalita, Mellita, Chemex), semi-automatic (kitchen coffee machines), aeropress. At the same time, the vast majority of home-grown coffee amateurs prepare and consume coffee in the early part of the day when they go to work, and the filter coffee has 5-6 times more caffeine / portion, so it ensures the necessary kick in the morning.
Cafea cu Dichis: If you could recommend one thing to a coffee enthusiast, that would help him get the most out of his specialty coffee, what would that be?
Mugur Tureschi: To ask someone more passionate and more experienced than him, follow advice and make varied attempts on the same recipe. This way for sure you can get a properly prepared cup.
Cafea cu Dichis: ​Mugur, I think this question is on the lips of many coffee amateurs, how many cups of coffee does a barista drink per day. How many are there in your case? 🙂
Mugur Tureschi: Me? Coffees? 🙂 I do not count them, but I drink as many as I enjoy drinking, exaggerating when it's sensational: D
Cafea cu Dichis: Tell us a bit about your project Croitoria de Cafea, how did it all start, and why did you embark on this journey?
Mugur Tureschi: As I said earlier, everything started  from my passion for taste and the need for a product I discovered in Bucharest, the freshly roasted and well-stocked coffee. At the same time, I admit that I always wanted to have a business, and what better business for a declared gourmet like myself than one about coffee.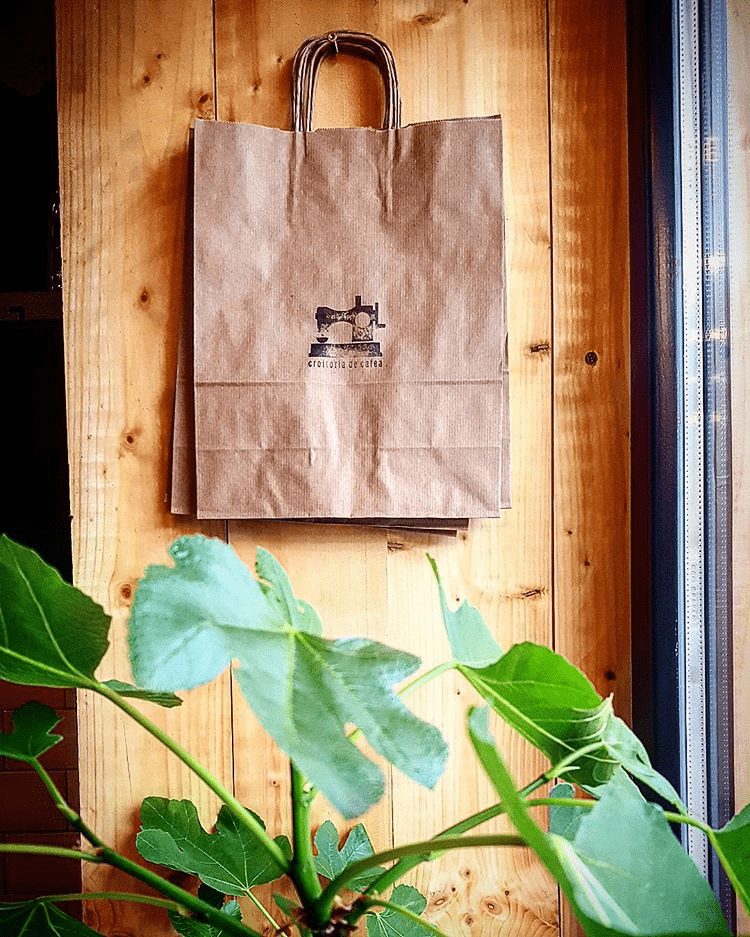 On the other hand, I proposed to myself to promote things made naturally with common sense, produced locally and nationally, but with a twist.
Cafea cu Dichis: Mugur, thanks a lot for your time and interview, and the best of luck with Croitoria de Cafea!
Stay tune for more interesting talks with people from the specialty coffee industry in Romania, but also internationally.