Hi there inspired coffee addict,
Today I have another freshly roasted coffee on review Ethiopia Yirgacheffee Mamo Kacha from BluBean Coffee roastery, from Cluj. I heard about them a long time ago, and the good job they're doing in the roastery, but I didn't get to try their coffee, until now.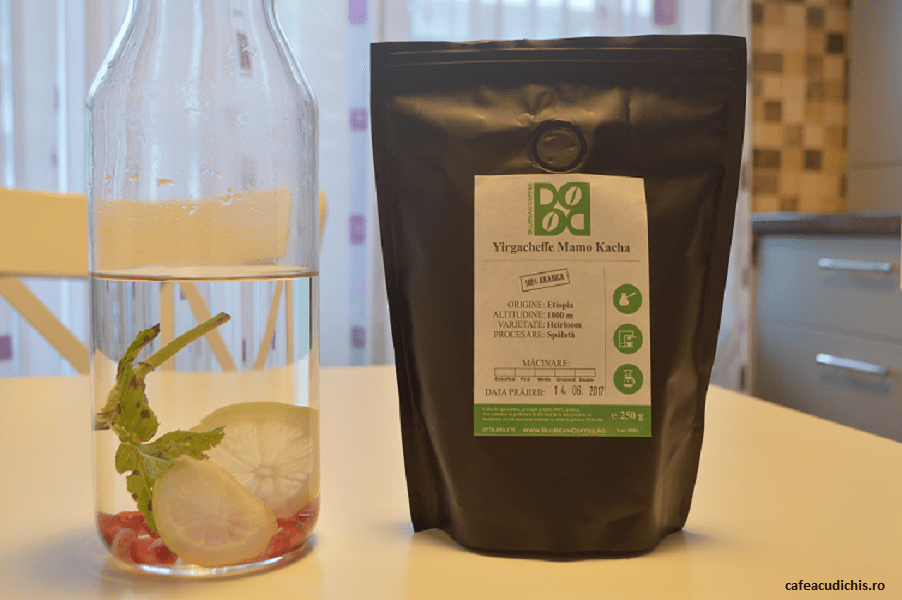 I've tried before an Ethiopia Yirgacheffee from Distecco, so I thought that I knew what to expect, but I didn't have any idea how wrong I was.
From the first espresso, I realized that I have in front of me a very special coffee, and I was intrigued by its duality, from fruity notes in the beginning, and medium acidity to high body and very powerful notes of nuts and caramel.
Taste after taste, the coffee was enchanting me more and more.
Let's look now at the technical details present on the label.
Ethiopia Yirgacheffee Mamo Kacha – Technical data
Origin: Ethiopia
Region: Yirgacheffee
Altitude: 1.800m
Variety: Heilroom
Processed: Washed
Roasting profile: Espresso
Developed notes: fruity, citric, nuts, caramel
Body: high
Acidity: Medium
Weight: 250g
Testing Ethiopia Yirgacheffee Mamo Kacha – BluBean Coffee
Ethiopia Yirgacheffe is highly appreciated in the world of specialty coffee, with a pleasant fruity acidity and elegant body.
The Yirgacheffe region is a micro-region from the south of Ethiopia, considered to be the birthplace of coffee history.
I tried Ethiopia Yirgacheffee Mamo Kacha in espresso and V60.
For the espresso I started with a similar grind to the rest of the specialty coffees tried before and I ended up with an ideal grind just finer than Peru Quillabamba from Croitoria de cafea. I ended up this way with a very balanced double espresso, using 18.4 g of coffee, extraction time of 30 sec. and 52 g of coffee in the cup.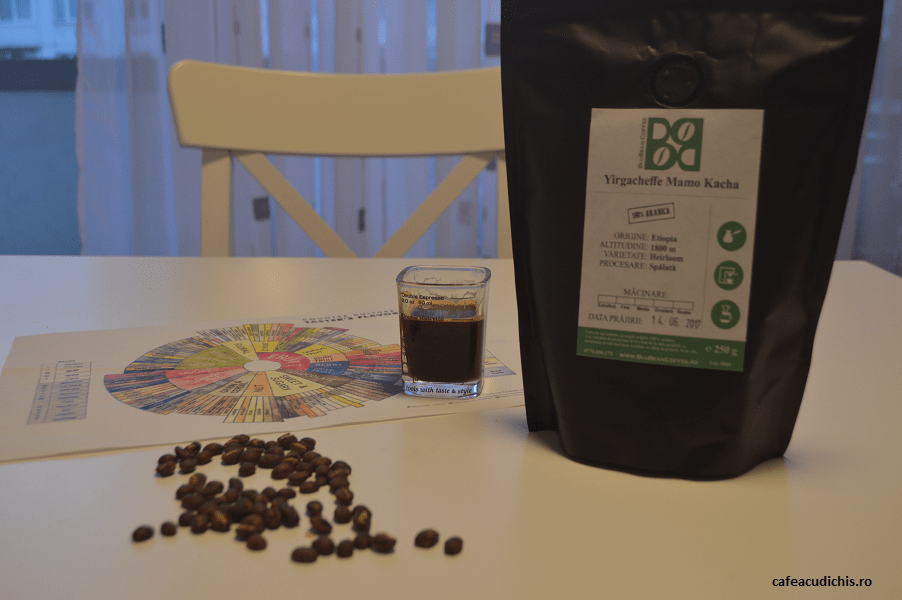 Like I said in the beginning, Ethiopia Yirgacheffee Mamo Kacha from BluBean is a very tasty coffee. From fruity notes and pleasant acidity to high body and nutty, and caramel notes on after-taste.
In cappuccino this coffee works great, becoming very sweet, almost like honey. It's a must to drink it in a relaxing morning on the balcony in the morning.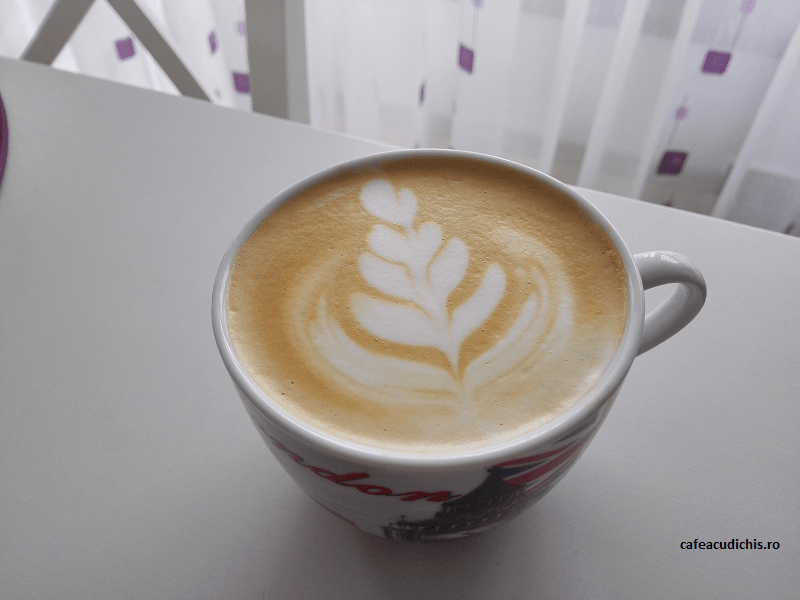 Going to the brew method, I was very pleasantly surprised by what I found using the V60. I used 14.3 g of ground coffee for 215 g of water and 2:30 min. extraction time.
The result, one of the best V60 coffees that I drank for a long time, with a very pleasant acidity and fruity notes.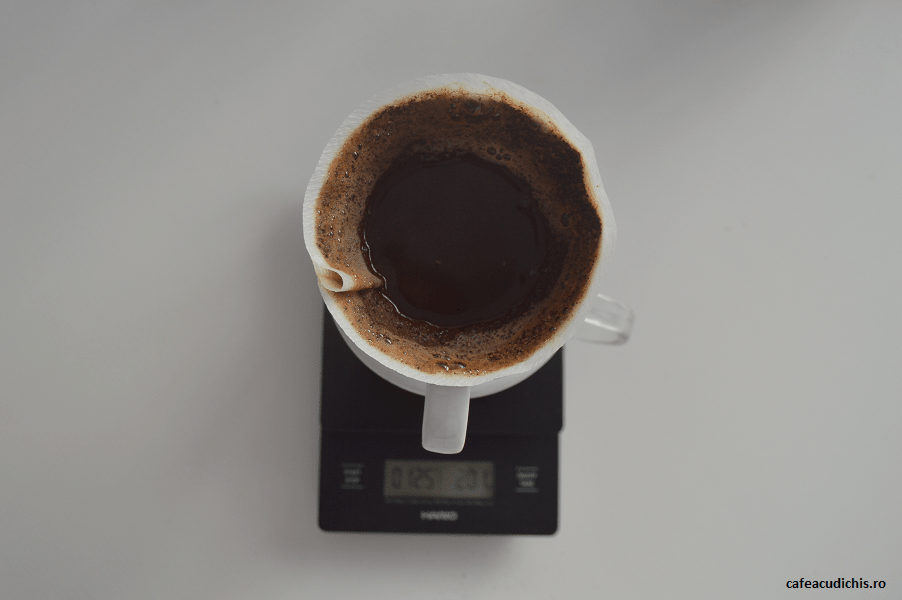 In the end, Ethiopia Yirgacheffee Mamo Kacha from BluBean is a coffee that was to be on the drinking list for both espressmen and ordinary people, very good in espresso and V60.
You can buy Ethiopia Yirgacheffee Mamo Kacha online from the BluBean e-shop .
Until next time, I wish you all the best coffees!