Hi there you curious coffee lover,
I know that "coffee processing" sounds very industrial, but trust me it's all very natural and is very important in defining the taste profile of the coffee.
After the coffee cherries are ripe and harvested with care by the farmers, they end up in the processing phase in order to earn the status of coffee beans. The processing can be done in 3 ways: wet, honey (or semi-wet) and natural.
Today we will talk about the wet processing method or "full washed".
The coffee cherries are extremely sweet when they are ripe, and need to be processed in a couple of hours after harvesting. If this stage is not done correctly, it can destroy even the ripped and well-picked cherries.
What does wet processing mean?:
1. The coffee cherries are put in water tanks, full with water.
2. Some machines peel away the outside layers of the fruit, leaving the pulp untouched, and then they are sorted according to weight.
3.The beans soak in water and ferment in water tanks for 12-72 hours until the pulp comes off. Sometimes they are soaked in water several times.
4. Once the pulp comes off, the beans are put outside to dry on concrete pavement or tall shelf's, for 4-10 days.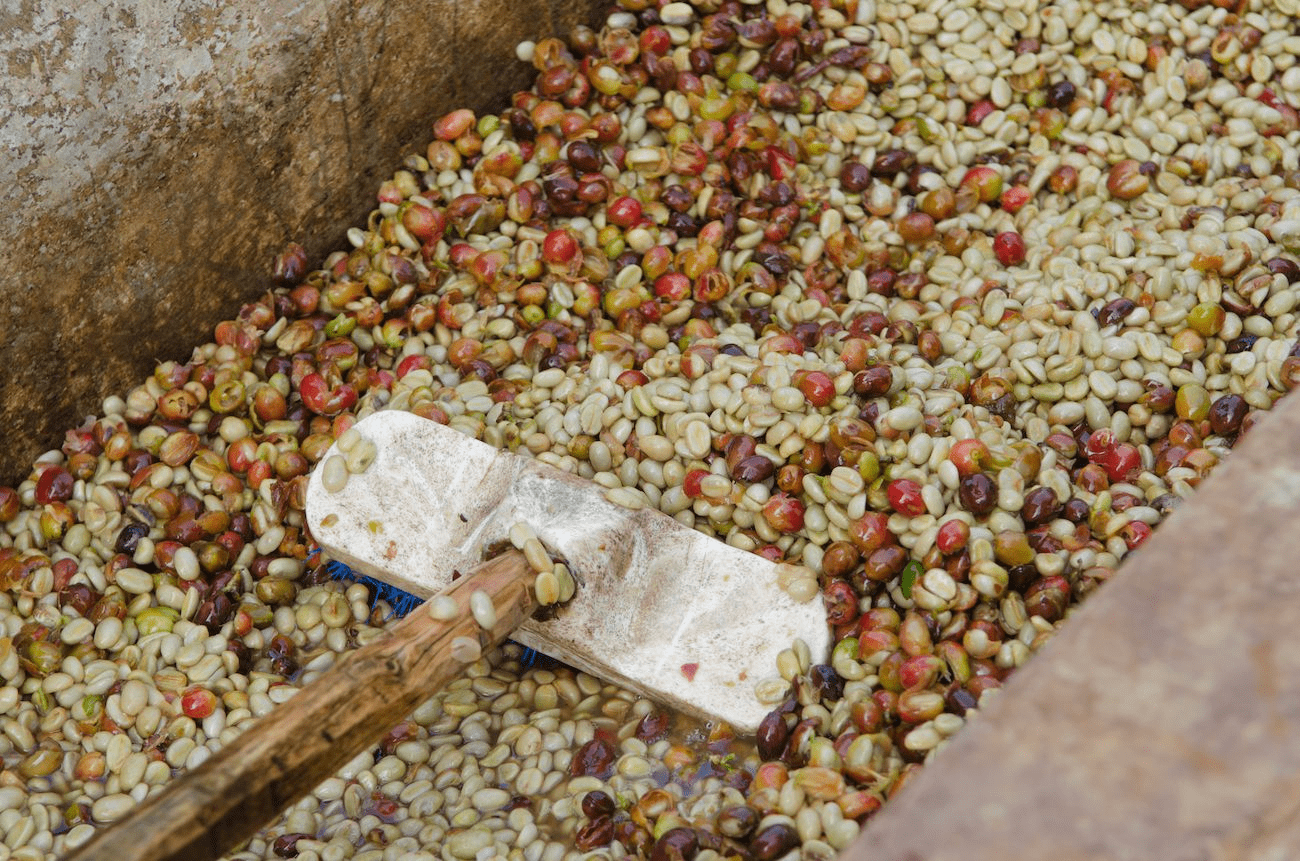 The wet processing method is considered to produce generally the best quality coffee, but it is also the more expensive method because it requires a lot of clean water and expensive machines.
Because of this the quantities of wet-processed coffee is small but is very appreciated, because it accentuates the natural flavor of the coffee.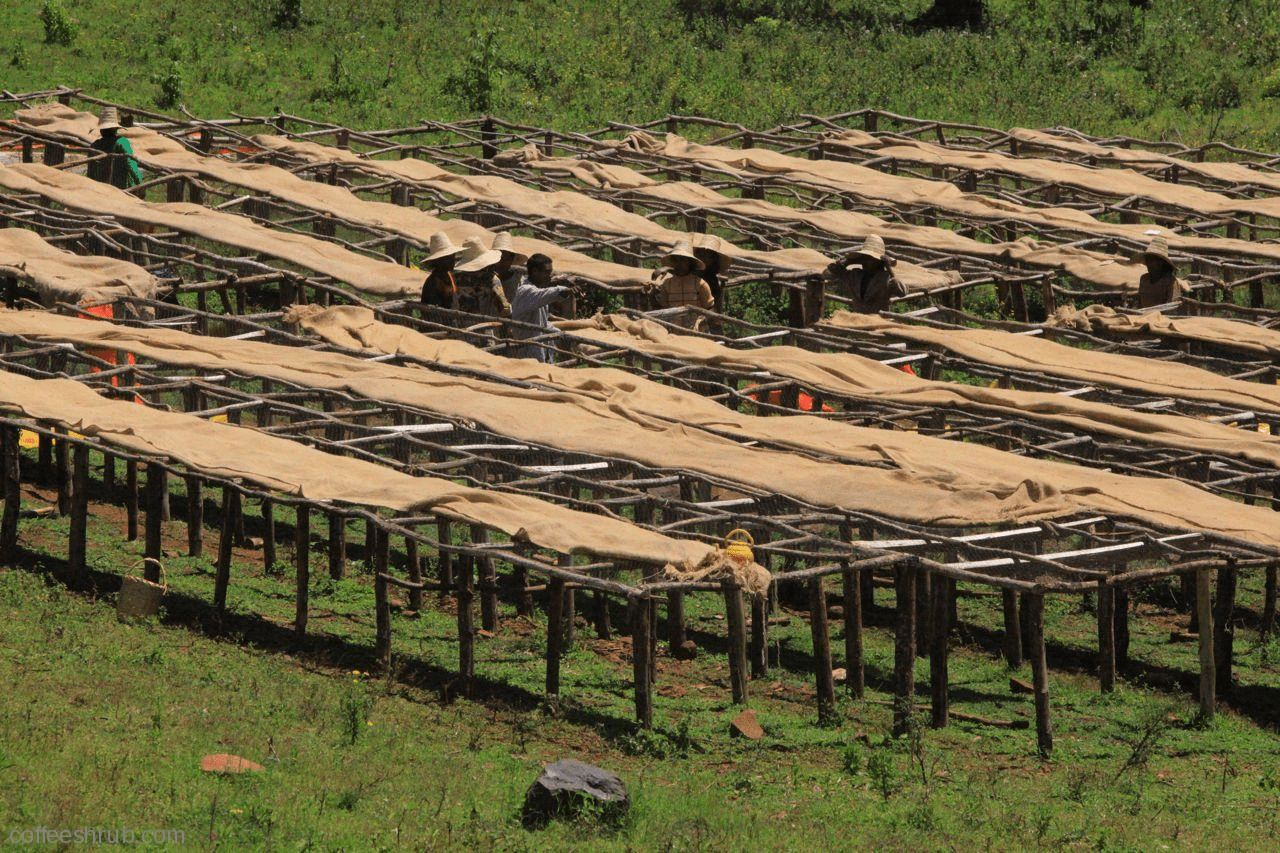 Here is a little movie about wet coffee processing.
The processing method is largely unknown on all retail coffees, and can only be found on freshly roasted and specialty coffees.
Simply stating "100% arabica" is not enough information to conclude that a coffee has a good quality or not.
Don't forget that in the reviews section you can find reviews on good freshly roasted coffees or specialty coffees, and in the  Coffee City Guides you can find coffee shops and roasteries of trustworthy specialty coffee roasteries.
Follow me for the rest of the coffee processing method.
And if you enjoyed it, please share.
May you have an inspired day!